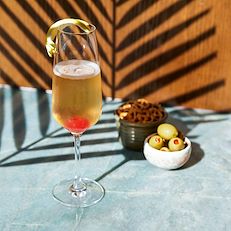 Champagne Cockatiel
Champagne Cockatiel
Martell VSOP, orange bitters, kumquat syrup, Moet & Chandon Champagne. A twist on the classic Champagne Cocktail with the addition of citrus flavours. The garnish, made of citrus peel, represents the crest of a cockatiel -
a native and recognisable bird of Australia.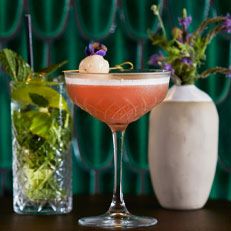 French Martini
French Martini
French Martini, consider a fruity twist on the Martinia, with Absolut vodka, French raspberry & blackberry liqueur Chambord and Pineapple Juice. The French Martini started the "Martini" cocktail trend - Appletini, Espresso Martini soon followed.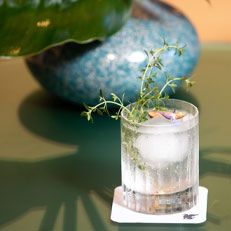 Davidson Plum Gin
Davidson Plum Gin
Davidson Plum Gin, distilled at Tamborine Mountain Distillery. This aromtic gin has a bright garnet colour and a rich aroma of raspberries, sour cheery, and beet balanced with strong citrus notes. Tangy, slight sweetness with a tart and dry finish.